SECOND SUNDAY AFTER TRINITY
June 26, 2022
GLORY BE TO JESUS CHRIST! GLORY BE TO HIM FOREVER!
PARISH LIFE NOTES
Vestry meets this Tuesday at 7.00 p.m.
Lessons from the Egyptian Desert – Wednesday, July 6, 2022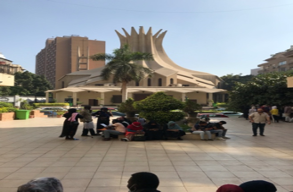 Sabbatical Presentation from Revd. Canon Claude Schroeder
5.30 p.m. Evening Prayer
6.00 p.m. Egyptian Meal
6.30 p.m. Illustrated Presentation
WORSHIP THIS WEEK
Morning Prayer
Tuesday, Thursday, Friday at 8:30 am
Wednesday at 9:00 a.m.
Evening Prayer