THIRTEENTH SUNDAY AFTER TRINITY – September 11, 2022 10:30 AM
GLORY BE TO JESUS CHRIST! GLORY BE TO HIM FOREVER
LIVE AUDIO STREAMING during today's service is available on the Order of Service page. Recorded audio will be added following worship.
PARISH FAMILY NEWS
Congratulations and Blessings to Luka and Johanna on the occasion of their baptism last Sunday!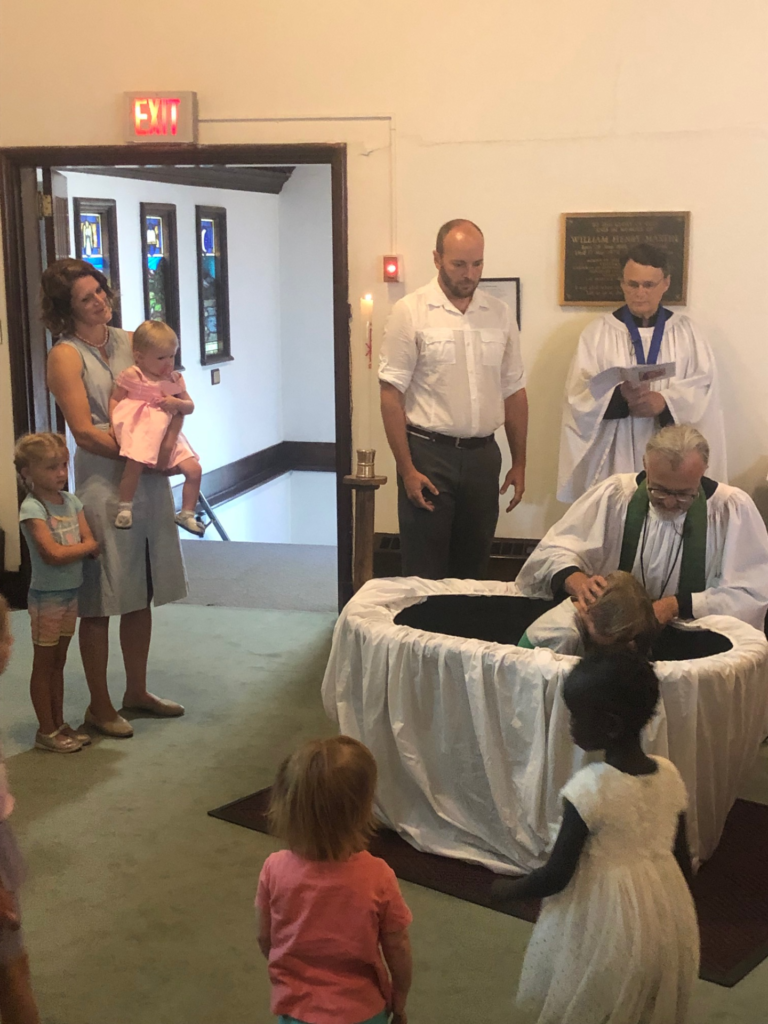 Congratulations and Blessings to Mervyn on the occasion of the celebration of his 80th birthday! Birthday cake and refreshments will be served in the parish hall following the services.
Blessing and Prayers  for Clara and her children, Myka, Eli, and Luci who will be leaving Regina this Friday to begin an 8 month educational tour of Central America.
PARISH LIFE NOTES
Volunteers are needed to shop, prepare, and serve breakfast for the Cathedral Neighborhood Association on Saturday, September 17th. Please speak to Claude or contact the office if you are able to help.
Services during the Mourning of Her Majesty Queen Elizabeth II.
Wednesday at 5.30 P.M.Evening Prayer with Readings, Hymns and Prayers.
Next Sunday at 7.30 P.M. at St. Paul's Cathedral: Service of Prayer and Reflection.
Apples. Good eating apples and make great pies. If you want more call Len/Brenda. We have lots. Come pick all you want!
Bishop's Celebration Event scheduled for this Sunday at St. Paul's has been cancelled due to the period of mourning for Her Majesty the Queen.
Workbook of Living Prayer. Journey into the adventure of prayer! This six-week course, beginning the week of September 11, offers teaching and strategies for reflection on the nature of prayer. Meet once a week with others to talk about what you discover about God, yourself, and your relationship with the Holy Trinity. Speak to Lorna or Beth for details. Workbooks are available in the church office and cost $11.
Parish Family Meeting will take place after worship on Sunday, September 18th. Please mark your calendars and make every effort to attend for a presentation from the Vestry in regard to the financial challenges facing our parish.
Our 83rd Diocesan Synod is on October 14-16, 2022, at St. Paul's Cathedral in Regina. Regina folks, are you able to billet a fellow Anglican who lives out of Regina for one or both of these nights? If so, please contact Kate and we will connect you with someone. Thank you!
Parish Garden Harvest. The potatoes from St. Mary's Garden were harvested this week and delivered to the Community Fridge. Thanks be to God!