Septuagesima Sunday
February 5, 2023
GLORY BE TO JESUS CHRIST! GLORY FOREVER!
LIVE AUDIO STREAMING during today's service is available on the Order of Service page. Recorded audio will be added following worship.
Parish Life Notes
CARD OF THANKS. Thank you very much for the food train. The food was very helpful and delicious. On Thursday I moved into a small upstairs suite in Dove House where Ken lives. The phone number and mailing address are the same.  Sandra.
ANNUAL GENERAL MEETING. The annual meeting of the whole congregation will be held on Sunday, February 19th following the morning service. The purpose of the meeting is to:
Receive and review financial statements and ministry reports for 2022.
Receive the budget and elect parish officers for 2023.
To reflect on our congregational life and to discuss and discern some proposals for the rebuilding and renewal of our mission and ministry.
Baptized members of the congregation who regularly attend services and are over the age of 18 are encouraged to attend and vote at the meeting.
LENTEN MISSION AT ST. MARY'S: THE TEMPTATION AND TRIUMPH OF JESUS CHRIST.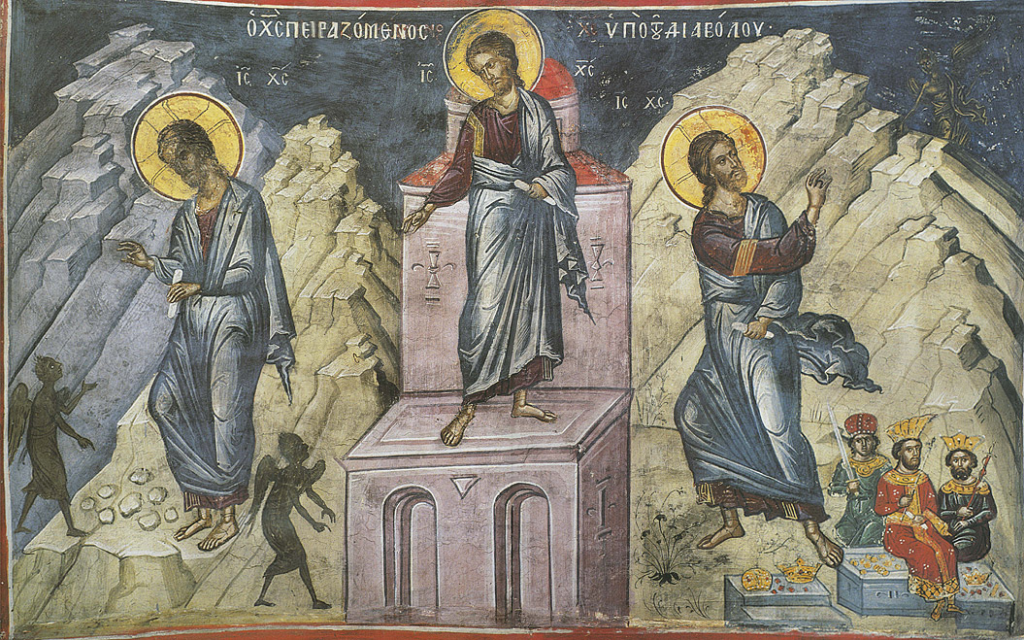 Following His baptism by St. John in the River Jordan, Jesus was led by the Holy Spirit into the wilderness to be tempted by the devil.( Matthew 4.1-11) Join us for a series of special services and addresses by our guest missioner, the Revd. Dell Bornowski, as he leads us in an exploration of the temptations of Christ and the victory that He won, and the relevance of this for us today.
Mission Schedule:
Friday, February 24 7:00 p.m. "Man does not live by bread alone"
Saturday, February 25, 7:00 p.m. "You shall not tempt the Lord your God."
Sunday, February 26, 10.30 a.m. "You shall worship the Lord your God."
NOON DAY PRAYERS FOR MISSION. Starting this Wednesday, Feb. 8, and the following two Wednesdays there will be 20 minutes of prayer in preparation for our Lenten mission starting at 12 noon. Please join us at St. Mary's or at home and at work. Suggested outline for these prayers may be found on pp. 16 and 17 of The Book of Common Prayer.
TAX RECEIPTS FOR 2022. Our envelope secretary – Blair – is working on them so keep an eye out for them in the mail. If you would like an email version of the receipt, please let Blair know. Thank you.
WORSHIP THIS WEEK
Morning Prayer
Tuesday, Thursday, Friday at 8:30 am
Wednesday at 9.00 a.m.
Noon Day Prayers for Mission.
Evening Prayer
Wednesday at 5:30 pm. followed by potluck supper in the Upper Hall.