Fourth Sunday after Trinity
July 2, 2023
LIVE AUDIO STREAMING during today's service is available on the Order of Service page. Recorded audio will be added following worship.
GETTING READY FOR SUNDAY: PREVIEW OF THE READINGS.
THE LESSON: Romans 8:18-25
I consider that the sufferings of this present time are not worth comparing with the glory that is to be revealed to us. For the creation waits with eager longing for the revealing of the sons of God; for the creation was subjected to futility, not of its own will but by the will of him who subjected it in hope; because the creation itself will be set free from its bondage to decay and obtain the glorious liberty of the children of God. We know that the whole creation has been groaning in travail together until now; and not only the creation, but we ourselves, who have the first fruits of the Spirit, groan inwardly as we wait for adoption as sons, the redemption of our bodies. For in this hope we were saved. Now hope that is seen is not hope. For who hopes for what he sees? But if we hope for what we do not see, we wait for it with patience.
THE HOLY GOSPEL: Luke 6:36-42
'Do not judge, and you will not be judged; do not condemn, and you will not be condemned. Forgive, and you will be forgiven; give, and it will be given to you. A good measure, pressed down, shaken together, running over, will be put into your lap; for the measure you give will be the measure you get back. 'He also told them a parable: 'Can a blind person guide a blind person? Will not both fall into a pit? A disciple is not above the teacher, but everyone who is fully qualified will be like the teacher. Why do you see the speck in your neighbour's eye, but do not notice the log in your own eye? Or how can you say to your neighbour, "Friend, let me take out the speck in your eye", when you yourself do not see the log in your own eye? You hypocrite, first take the log out of your own eye, and then you will see clearly to take the speck out of your neighbour's eye.
PARISH LIFE NOTES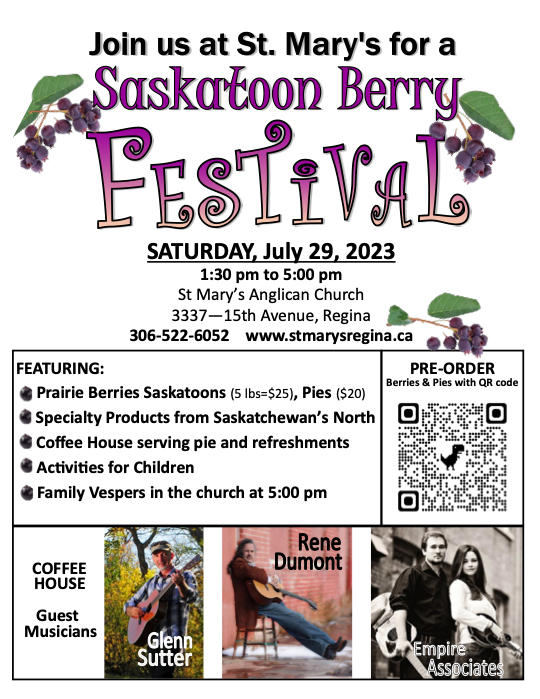 CARD OF THANKS. Dear friends at St. Mary, We thank you for the generosity, blessing and love that you have showed us during the birth of our new family addition, Achan. We appreciate the wonderful food made through your own hands, the gifts of various kinds, the prayers of good health and blessing, and the wonderful visits to our home. We thank God for giving us such a caring and loving community. The birth of Achan brings great joy and maturity to our family, particularly to Nyang and Nyamuon, who are caring big sisters (We sometimes remind the big sisters that Achan is a real person and not a dolly to shake!) God bless.Yar and Nathaniel
FAITHQUEST CHILDREN concluded their study of the Parable of the Sower with an art project inspired by a painting by Vincent van Gogh and science experiment. See photos below!
ST. MARY'S ETHIOPIAN ORTHODOX CHURCH celebrated its anniversary service at St. Mary's on Saturday, which included a visit from their Bishop as well as clergy and people from Edmonton, Calgary, Saskatoon, and Brandon. May God grant His continued blessing upon our sister congregation!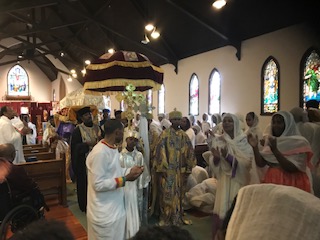 ST. MARY'S COMMUNITY GARDENER Emma was busy this week replenishing the mulch in our parish gardens, and is willing an able to come and help with your gardening projects. Please contact Emma.
WORSHIP THIS WEEK
Morning Prayer: Tues. Thurs, Fri. at 8:30; Wed. at 9:00 a.m.
Evening Prayer: Wednesday at 5.30 p.m.