Sixteenth Sunday after Trinity
September 24, 2023
THE FATHER IS MY HOPE; THE SON IS MY REFUGE;
THE HOLY SPIRIT IS MY PROTECTIOR.
ALL HOLY TRINITY, GLORY TO THEE!
LIVE AUDIO STREAMING during today's service is available on the Order of Service page. Recorded audio will be added following worship.
GETTING READY FOR SUNDAY: PREVIEW OF THE READINGS.
THE LESSON: Ephesians 3:13-21
For this reason I bow my knees before the Father, from whom every family in heaven and on earth is named, that according to the riches of his glory he may grant you to be strengthened with might through his Spirit in the inner man, and that Christ may dwell in your hearts through faith; that you, being rooted and grounded in love, may have power to comprehend with all the saints what is the breadth and length and height and depth, and to know the love of Christ which surpasses knowledge, that you may be filled with all the fulness of God. Now to him who by the power at work within us is able to do far more abundantly than all that we ask or think, to him be glory in the church and in Christ Jesus to all generations, for ever and ever. Amen.
THE HOLY GOSPEL: Luke 7:11-17
Soon afterwards he went to a town called Nain, and his disciples and a large crowd went with him. As he approached the gate of the town, a man who had died was being carried out. He was his mother's only son, and she was a widow; and with her was a large crowd from the town. When the Lord saw her, he had compassion for her and said to her, 'Do not weep.' Then he came forward and touched the bier, and the bearers stood still. And he said, 'Young man, I say to you, rise!' The dead man sat up and began to speak, and Jesus gave him to his mother. Fear seized all of them; and they glorified God, saying, 'A great prophet has risen among us!' and 'God has looked favourably on his people!' This word about him spread throughout Judea and all the surrounding country.
PARISH LIFE NOTES
CLERGY CONFERENCE takes place in Moose Jaw from Tuesday to Thursday this week, with Canon Claude and Deacon Christine attending.
AUDIO RECORDING of the funeral service of Norma Trim held yesterday at St. Mary's will be made available on the parish website.
FAITHQUEST ART ROOM was decorated last week with prints of the masters of the Church's artistic and iconographic tradition for the inspiration of the children!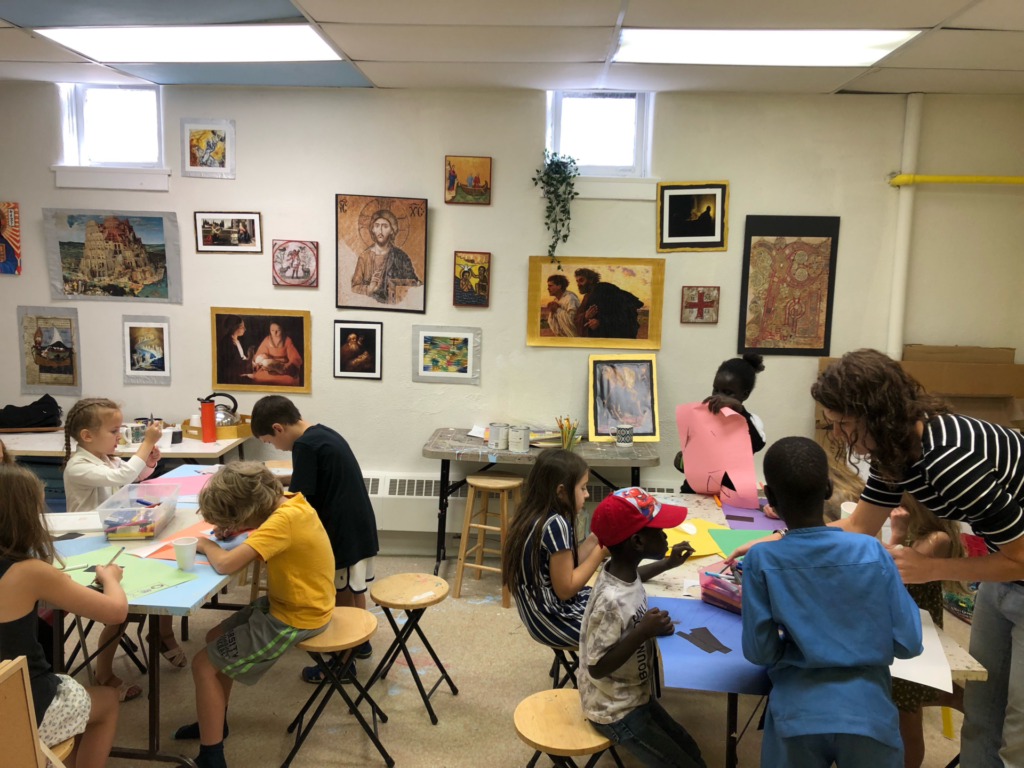 ALL AGES POT LUCK SUPPER AND HOUSE CONCERT hosted by Claude and Hilary will take place on Saturday, September 30th in their backyard from 5.30 – 8.30 p.m. Please bring a supper dish to share, lawn chair and/or blanket. Admission is $10.00, children are free. RSVP to stmarysanglican@sasktel.net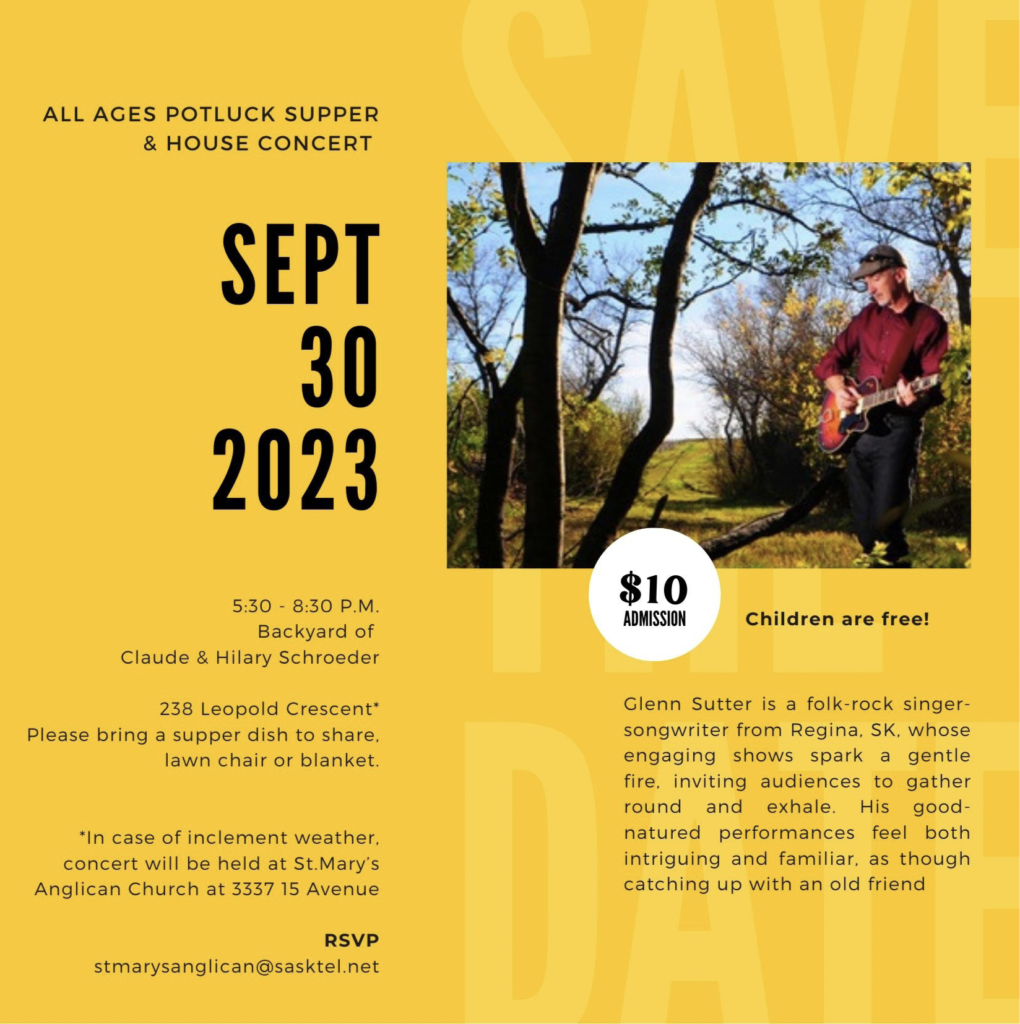 WORSHIP THIS WEEK
MORNING PRAYER will be offered on Tuesday and Friday this week.at 8.30 a.m. Other regularly scheduled services are cancelled due to the Rector's attendance at Clergy Conference in Moose Jaw.